Winter cooking makes us think of comfort food, good smells in the kitchen, and creating memorable experiences together as a family. Holiday food often gets a bad rap as being unhealthy and heavy, but some favorite holiday dishes are full of nutrition, affordable, simple to make, and go a long way in feeding multiple people. We have compiled holiday cooking inspiration in the below recipes which span cultures, food groups and levels of complexity.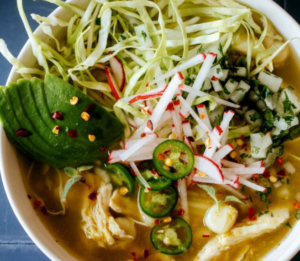 Try a hearty Pozole Verde De Pollo, full of fresh vegetables, fiber and lean protein. Enjoy the zesty accents of lime and cabbage as garnishes and save some for leftovers on another night.  This super easy hearty warm-up takes less than a half an hour to make. https://www.spoonforkbacon.com/pozole-verde-de-pollo/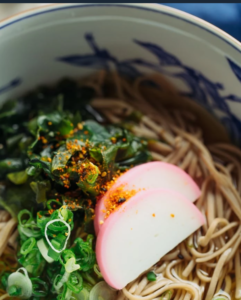 Warm up with a hearty and celebratory bowl of Toshikoshi Soba, also known as "New Year's Eve Noodles". This simple Japanese dish is centered around the textural soba noodle, made from buckwheat and served in a dashi broth with scallions, greens, and eggs. The custom of eating soba on New Year's Eve is an old one, starting in the 13th or 14th century. Perhaps you'll enjoy some good fortune in your bowl as many believe comes with a good serving of this treasured dish. https://www.justonecookbook.com/toshikoshi-soba/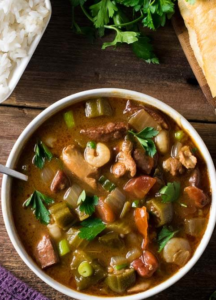 While the favorite foods of the American South may not be what you have in mind when you think of healthy food, many Southern specialties enjoyed over the holidays can be lightened to be healthier, better versions of themselves. Gumbo is often cited as an example of the melting pot of Louisiana cooking, and its origins and evolution are speculative, according to Southern Foodways. The name derives from a West African word for Okra, suggesting it was first made with Okra. The use of "file" was a contribution of the Choctaws and possibly other local tribes. Roux has its roots in French cuisine.  Gumbo features a variety of seafood and meat including shrimp, chicken, ham, bacon and crab. Check out this lightened-up version and relax in the fact that this dish isn't dependent upon perfect measurements. It is a forgiving dish and tolerates variation well.  https://www.tasteofhome.com/recipes/lightened-up-gumbo/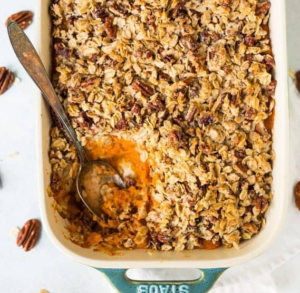 Sweet potatoes seem to be on most holiday tables in one form or fashion. The almighty sweet potato is chock full of Vitamin A, Vitamin C and plenty of fiber to support good gut health. Diets rich in fiber have been linked to a reduction in certain cancers, and namely, in Colon cancer.  Sweet potatoes keep well and are economical too, on average costing about $.57 per cup. Check out this simple and healthy sweet potato casserole with a crunchy oatmeal topping which can be paired with many other holiday items. https://www.wellplated.com/healthy-sweet-potato-casserole/
We wish our patients, friends and other health care providers healthy eating and a warm, happy holiday season.
Article by Vanessa Maniago