Article courtesy of NIH News in Health from the National Institute of Health (NIH)
Your brain lets you think, feel, move, and breathe. But when something goes wrong, it can cause devastating disorders. Brain donations help researchers study brain disorders that affect millions of people.
Scientists need donations from both people who have suffered from brain disorders and those who were healthy. These donations help researchers learn about brain injuries and diseases like Alzheimer's disease. A better understanding of brain disorders may bring new treatments in the future.
Anyone over 18 can choose to donate their brain. Scientists need brains from diverse groups. It's important to study brain diseases in many populations.
One donated brain can make a huge impact. It could provide information for hundreds of studies.
If you're considering brain donation, note that being an organ donor on your driver's license is different. Brain donation is a separate process.
First, talk with your family and friends. Let them know early in your decision-making process. This may reduce stress and misunderstandings at the time of donation.
You might also consider enrolling in a clinical study. Researchers learn the most from the brains of people who participate in studies while they're still alive. This lets them track changes in memory, thinking, language, and behavior over time.
Roseman Medical Group Provider Perspective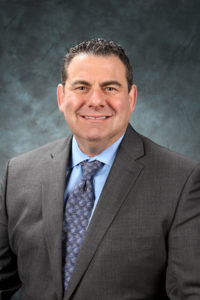 David Ginsburg, MD
Neurologist
Roseman Medical Group
"From both the personal and professional levels, I have witnessed first-hand the devastating effects neurodegenerative diseases have on my patients and their families.  For example, I have seen countless numbers of patients with Alzheimer's disease and ALS relentlessly deteriorate cognitively and physically, to the point where they are completely dependent on others for their basic survival needs.  Since brain biopsies are not routinely performed in the evaluation of such patients, researchers are completely dependent upon the generosity of brain donors in order to help identify the causes and treatments of such overwhelmingly destructive diseases.  Brain donations also help provide a sense of closure for the families of patients, in that their diagnoses can be confirmed or excluded."
A special thank you to NIH News in Health from the National Institute of Health (NIH) for sharing this informative, shareable article. Learn more about why people donate their brains, the process of donation, and how you or someone you know can enroll to make a generous gift for future generations, visit National Institute on Aging for more information.
Dr. David Ginsburg is dedicated to providing patient-centered care and specializes in the diagnosis and treatment of the nervous system and neurological disorders such as dementia, Alzheimer's, Parkinson's, Huntington's, and ALS. To schedule an appointment with Dr. Ginsburg, call 702-463-4040.